AdBlock Premium is an exciting way to unlock exclusive customization features and is only available to AdBlock supporters. AdBlock Premium allows you to customize your ad blocking experience by blocking annoying distractions, swapping ads for images, syncing your devices, and installing themes to your AdBlock Menu and Options pages. AdBlock Premium is only available on desktop versions of Chrome, Firefox, and Edge. It is not available on mobile devices.
Image Swap
On pages where we can replace ads with high-quality images, AdBlock Premium will replace a blocked ad with an image selected at random from our curated collection. We will replace no more than two ads on a page, and we will continue to block all other ads as we do normally. We will only add images to a page when we find the perfect fit, so you may not see images on every page you visit. You must pause or disable any other ad blockers while using Image Swap.

You can choose to see any combination of cats, dogs, landscapes, goats, ocean scenes, food, birds, or your own set of custom images, and you can change the image categories any time.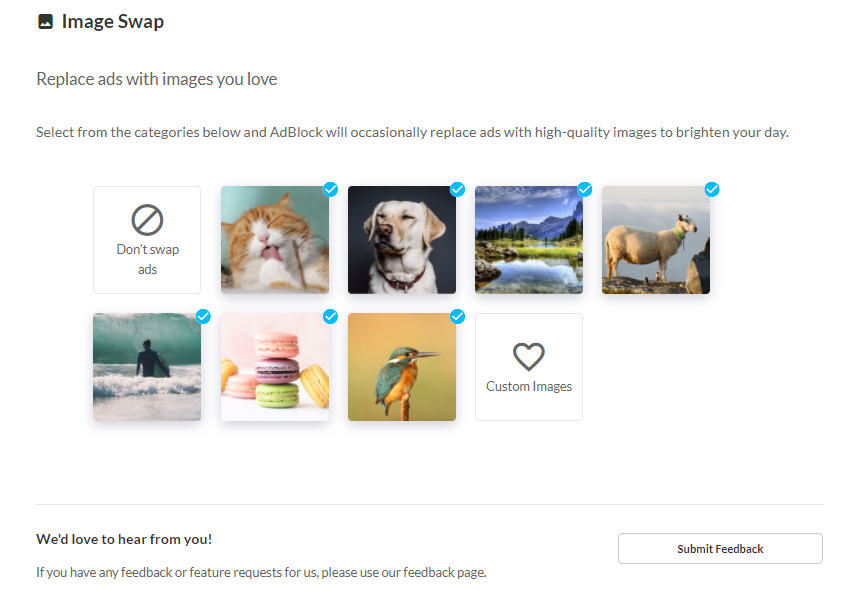 Backup & Sync
By unlocking AdBlock Premium you get access to our Backup & Sync feature, which allows you to mimic your AdBlock settings across all of your AdBlock extensions. This feature is only for desktop browsers and not available on mobile devices.
In order to use the Backup & Sync feature, you must unlock AdBlock Premium on each device that you want to sync. You do not need to donate a second time. Simply use your email address to unlock Premium on as many devices as you'd like and add each extension.

Themes
Unlocking AdBlock Premium allows you to select from a number of themes, which will apply to your AdBlock Menu and Options pages. Dark mode remains a free feature, but Premium users will have access to Solarized, Watermelon, and other unique themes.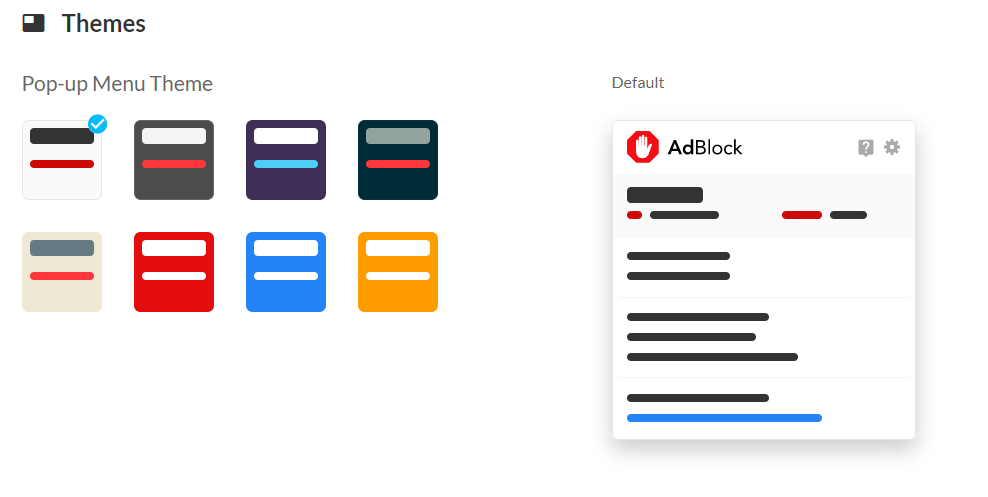 Distraction Control
With AdBlock Premium you now have the option to block online distractions. This includes those irritating videos that follow you as you scroll, newsletter pop-ups that appear out of nowhere, annoying "Allow" notifications, and survey requests that show-up at the worst possible time.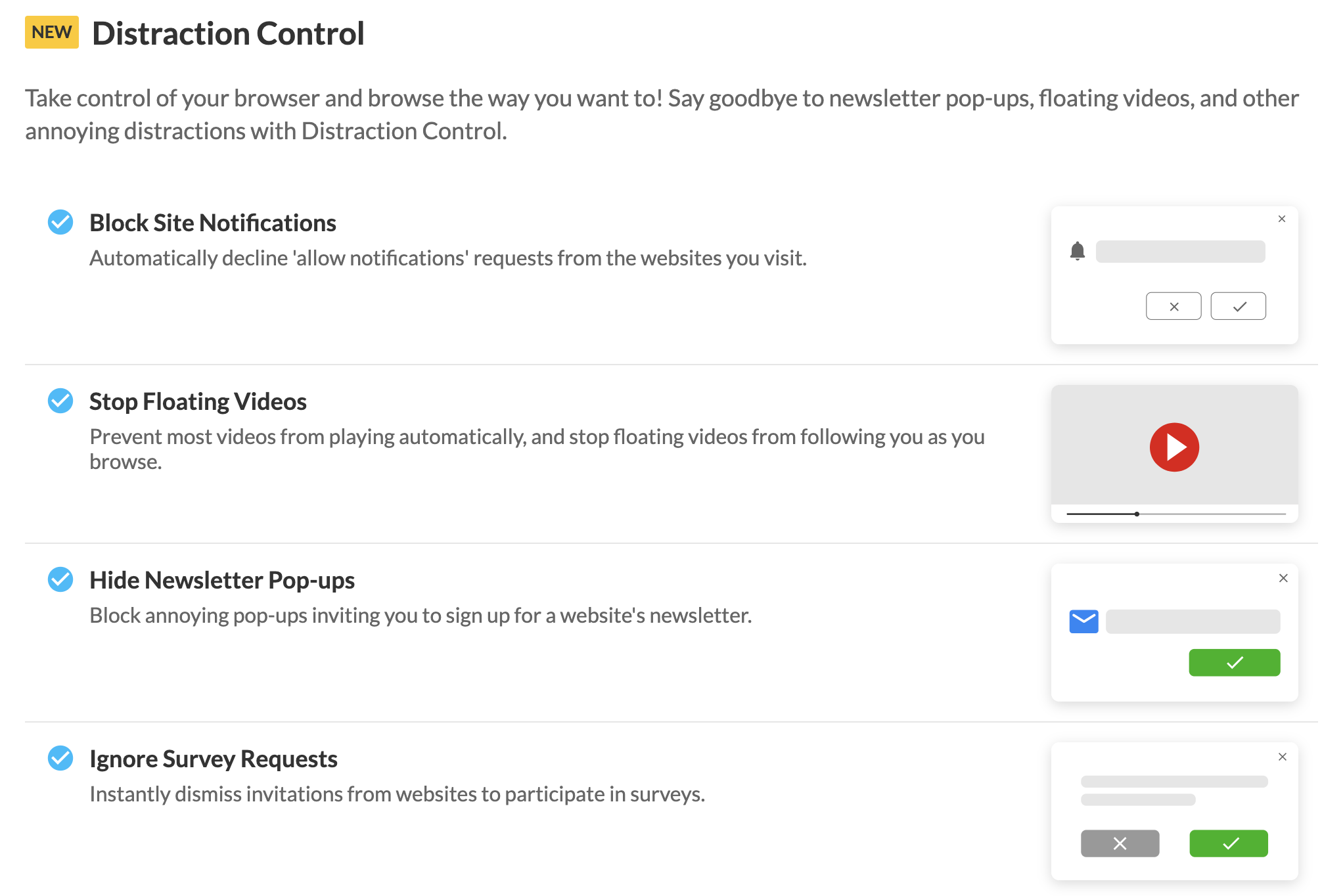 How to Upgrade to AdBlock Premium
To upgrade to AdBlock Premium, do the following:
Click on the AdBlock toolbar icon. If the icon is not on the browser toolbar, please make sure to pin it: How to pin the AdBlock menu to your browser.
Click the gear symbol on the AdBlock menu.
On the AdBlock options page, click the Premium tab located on the left side navigation panel and then click on Get It Now.
On the enrollment page, click on Upgrade to AdBlock Premium, select your payment method, your subscription type, and then complete your billing information.
Your extension will be automatically upgraded and you can immediately try out the AdBlock Premium features on the Premium tab in AdBlock's options menu. If you encounter an error, please see this article: Solutions to common issues unlocking Premium.
Already Paid for Premium?
To redeem the upgrade on additional computers you use, please see this article: How to redeem your AdBlock Premium upgrade.