Distraction Control is our most recent feature of AdBlock Premium. With Distraction Control you can prevent annoying pop-up newsletter requests, floating videos, survey requests and "allow" notifications from appearing. Distraction Control is available on desktop browsers for Chrome, Firefox, and Edge. It is not available on the AdBlock for Safari Mac app or mobile devices.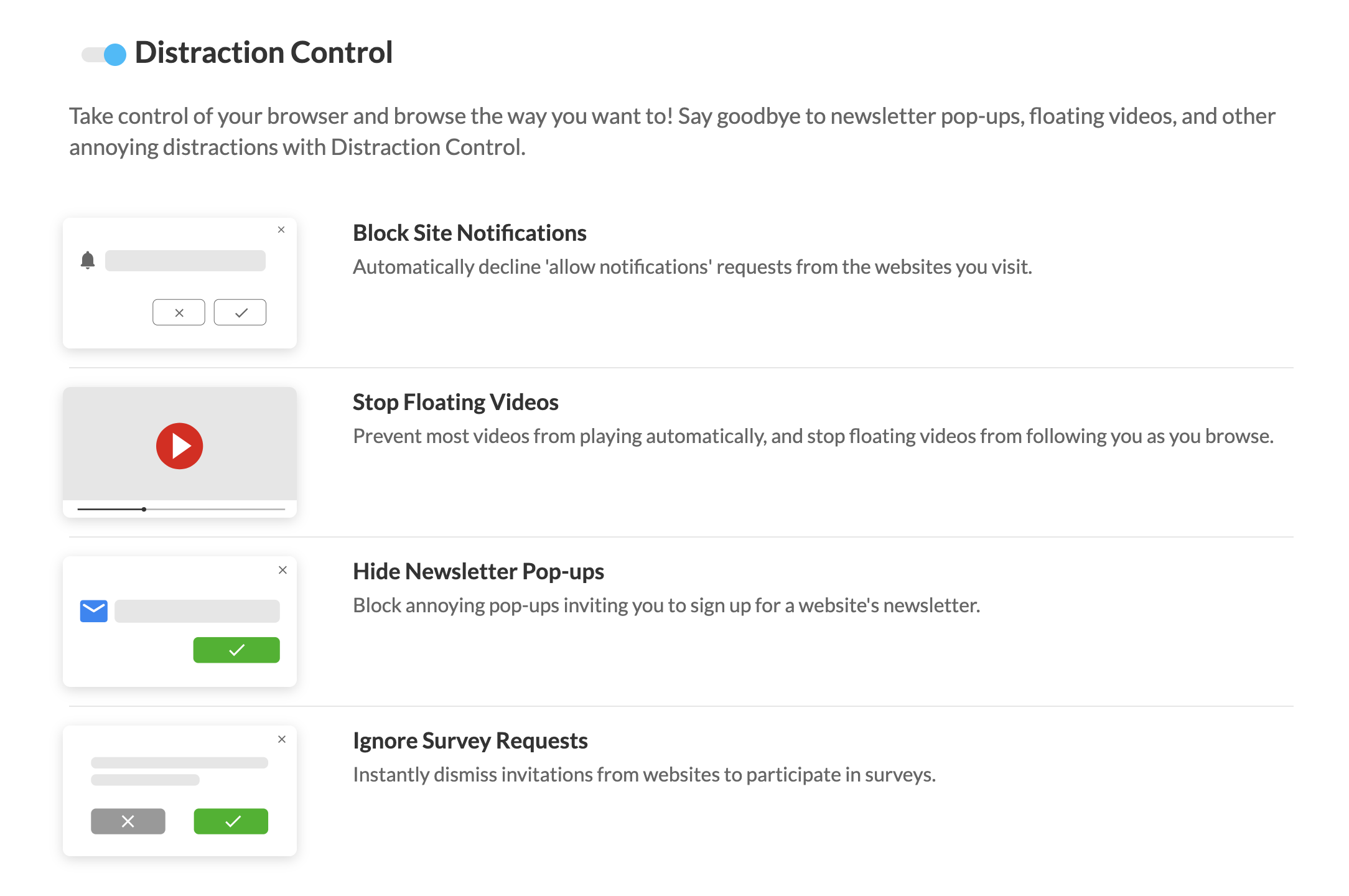 You can access and explore Distraction Control and the other customization options by enrolling in AdBlock Premium.
Still Seeing Distractions? Let Us Know!
This is a new feature so we're still working on making Distraction Control the very best it can be. If you see something that should be blocked, use our ads and distractions troubleshooting tool to let us know: How to use AdBlock's troubleshooting tool.